Thousands of mobile phones and Car GPS navigation are using a map as their default map software. Different providers may have different map option, such as Garmin are using their own developed maps, iGo portable GPS are using their own map too. Now the hottest apple iphone newly choose the tomtom as their default satnav program. It's a very big leap, since apple said goodbye to goole who has cooperated with them for several years. Good news for tomtom, but bad news for google.

With drivers who do not already own Car satnavs increasingly turning to their mobile phones for digital route planning, TomTom's share price had declined 40% over the last 12 months, and its March results saw overall sales revenue fall 35% on the previous quarter.

Apple will oust Google Maps as the default navigation app on its iOS 6 software, to be released this autumn. In its place will be a new mapping service designed by Apple, which with TomTom's help will be able to offer turn-by-turn navigation and live traffic information for the first time.

"TomTom has signed a global agreement with Apple for maps and related information," the Dutch company said, while declining to give further information on its deal with the notoriously secretive Californian group.

For those drivers who still would like to get a Car GPS navigation for their ride, they can still buy the device with built-in map. The mainstream on the market is Garmin, iGo, Tomtom, Sygic, Mellegan, etc. Each of them have different fans and followers. Such as iGo 8, people may find the map UI is very intuitive and user-friendly, plus many POI data resource to search. But the problem is, the iGo maps are full of illegal ones throughout the internet, people can download these ones without any cost easily. It's just like a piece of cake. So many Car GPS provider don't want to work with them. On the contory, another Sygic map is also widely used, and the copyright is much well protected. So famous Car GPS provider like Eonon is now using Sygic map as their default map. It's also quite welcomed by the customers.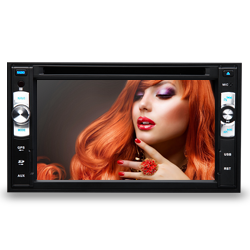 To know more about Eonon Car GPS navigation, please visit here: http://www.eonon.com/Car-GPS-Navigations.html

link:http://www.eonon.com/car-dvd-blog/post/Default-Maps-for-Mobile-Phone-and-Car-GPS.html