Installation complete my initial impressions are very good. D5113 bmw navigation looks great (i removed all the painted decals around the two knobs) cambus seems to behave ok. otherwise, clear menus, crisp strong hi/fi with good base,(no hk in mine) nav is good, (picks up ten satellites so i think it gets the old us ones along with euro sats) ipod works fine but have yet to sort out how to access my library (75gb) dvd is ok. tv r/v cam not installed. its early days but im glad i installed it. the trickiest bit was getting the unit to sit back in the slot, the plugs on the back are hard up against the fresh air duct getting the wiring boxes to sit nicely was difficult. so, thanks eonon, so far so good.
Had a little go with it ive got the following to report of my bmw e46 gps :-1) This bmw sat nav looks totally oem, the same coloured plastics, feel of buttons, orange colour of buttons, bmw icon on boot up.2) it takes only a few seconds to boot up.3) the radio is spot on, lots of options, it can auto tune all the memorys . reception is rock solid, each stations name is displayed (radio 1) 4) dvds take about 15-30 seconds to load, everything is as you would expect, smooth, rich colours, great sound. ive got the hk system it comes through all the speakers, rich thumping bass high tweets. Read more here!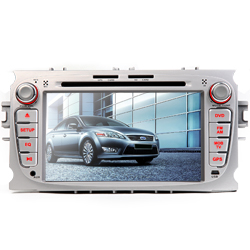 Great product! Prompt delivery! Very good. I put this ford radio into my Mondeo (MK4) and it works fine with the Convers . Thanks eonon for selling this product to the German market. I love this player. ive bouth this fand my mondeo, and im so happy that i picked this one. it delivers what it promis. and the sound from it is mande then i hoped fand. :)
A well-designed car dvd gps that perfectly fits the Ford Focus, with menus very interesting easy to learn, a very complete GPS with a good view of the routes, the system bluethoot very good where we can hear the music from mobile phone can make calls with very good quality where we can talk listen without problems. Really good quality auto DVD player, easy to install to Ford Fusion 2011 (EU), delivered by FedEx in one week! Thanks a lot!
Last, you can know more information of Eonon, please check it's wiki site: eonon.com. Good luke!
link:/car-dvd-blog/post/Customer's-Compliment-of-Eonon-BMW-Radio-And-Ford-Radio.html