Eonon GM5153 VW Car DVD Player is becoming more and more popular around the world, we can see from many customers' vid & review, they would love to spread out the good words themselves for the great experience with Eonon unit.
Firstly let's look at Renner's installation process video for GM5153 here:
You'll see how convenient is the installation, since it's just plug and play, as easy as ABC!
Then, in one of the VW forums, there's another guy who got our unit lately compare his 2 units from buying from non-brand unit from ebay and Eonon, let's see his review and nice pictures about his new Car DVD:
"So, Ive been wanting a win CE or Android deck for years (Ive had two mkv's now) and finally bought one.

The first one I bought was from this seller on ebay, and this unit.
http://tinyurl.com/qfn2s84

The fitment was good, felt like decent quality, but after a few days of use, it starte dto act reset at random, and didnt not have wifi or canbus as was told to me in an email. Getting a refund was atrocious, so I ended up listing it for sale locally for half of what I paid.

So, for my second attempt, I bought the Eonon GM5153 8" media car gps.
http://www.eonon.com/Car-GPS/Specific-Car-GPS/VW/GM5153.html

First off, the packaging was much nicer then the last deck, having padded external wrapping over the company logo'd box, it felt more like a major brand purchase then ABC HongKong. I was optimistic form the start.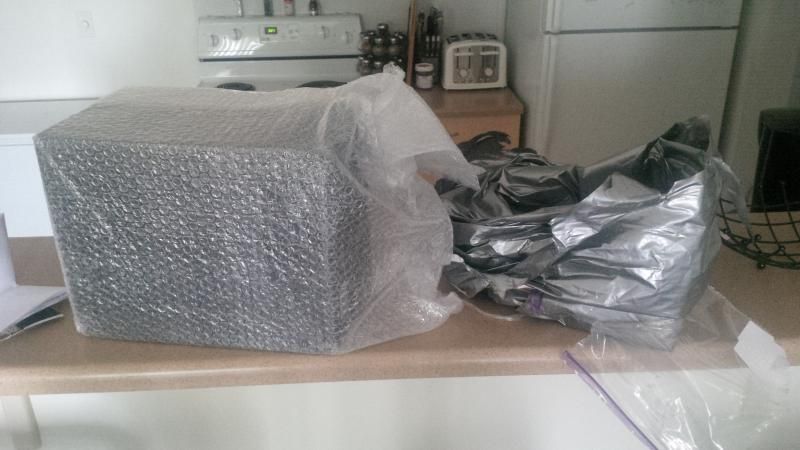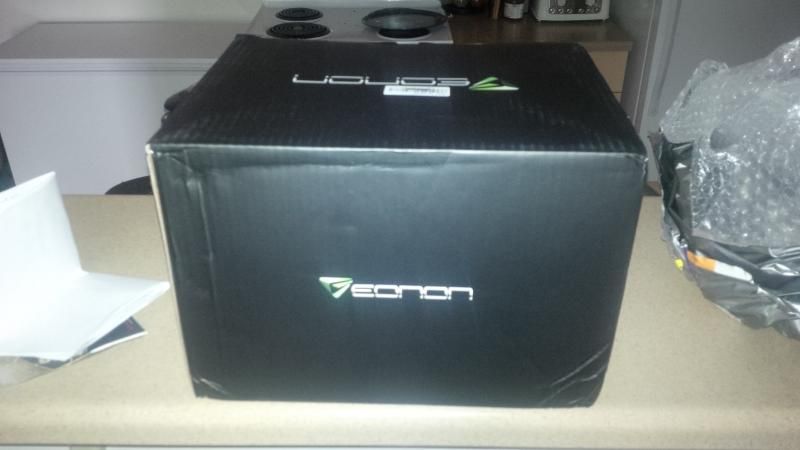 I thought I took pics of the contents, but I didnt. Nothing to surprising, lots of connections (as seen on their site) clearly labelled, and witht he proper mkv wiring harness connector.

And here are the initial pics of the install. I'll up load some more pics maybe a vid, and a more thorough write up of the deck in the next few days.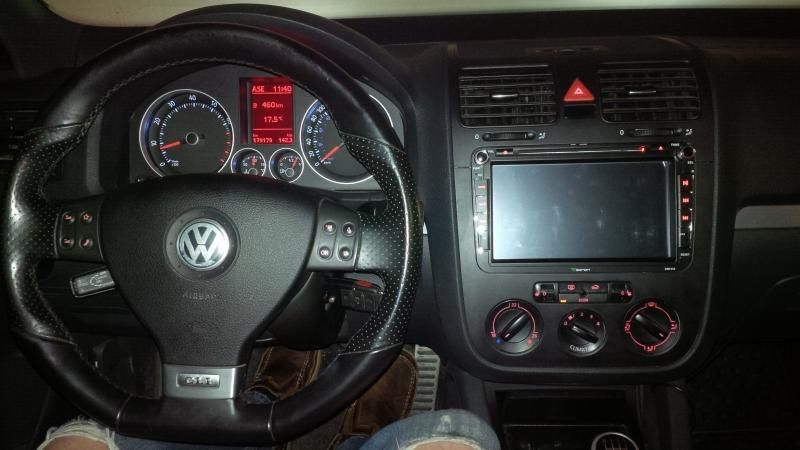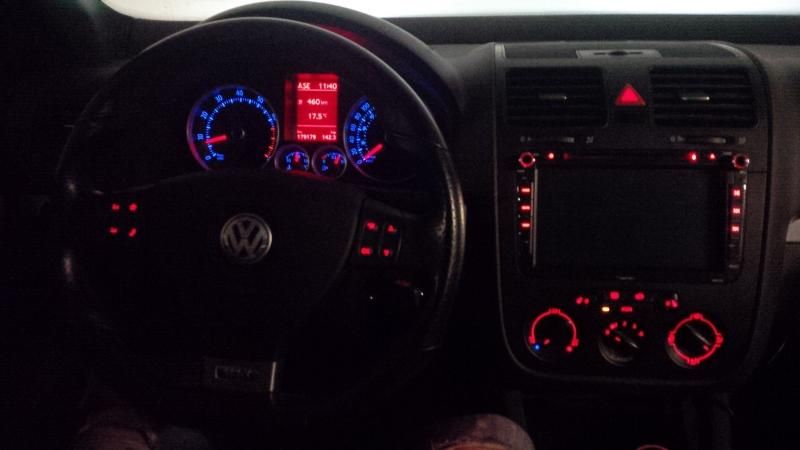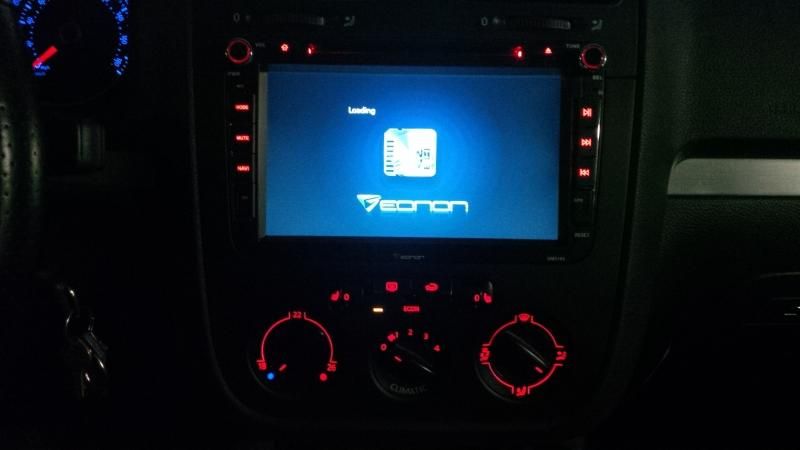 I will say this tonight, on startup the can bus recognized my steering wheel controls, and the gps worked right out of the box. the menus felt less cheap than the previous deck, and the amp seemed to deliver cleaner audio (Im a musician so this was a big concern for me) although there is only presets and bass,treb,fad,bal,sub controls (no multi eq)"
link:/car-dvd-blog/post/192.html