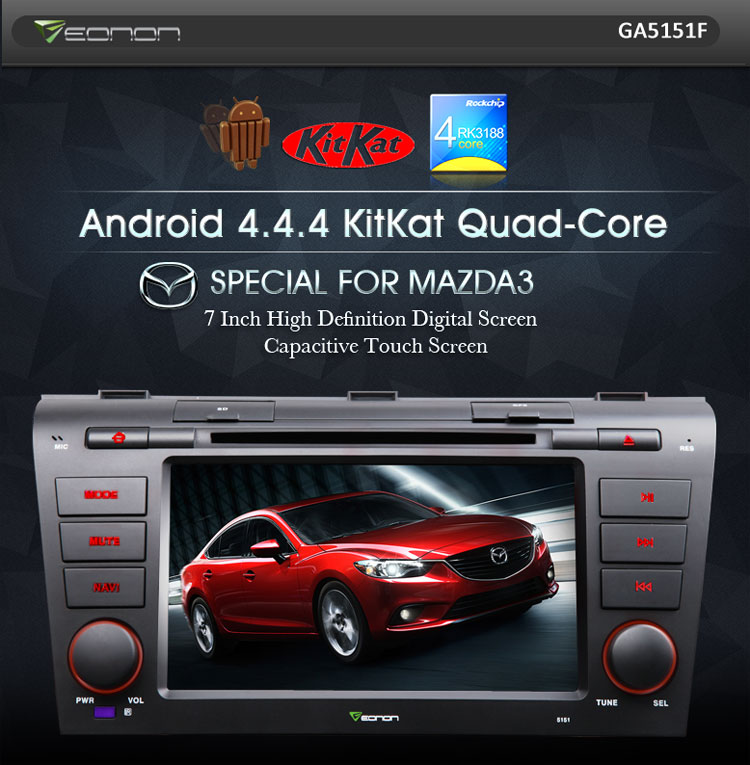 Hi Mazda 3 04-09 owners, are you still waiting for the Android 4.4.4 OS & Quad-Core CPU Car DVD Players for your ride? Great news to tell you that our highest-level GA5151F Android Car DVD Player for Mazda 3 04-09 with is finally released today! Welcome to know more details here:
http://www.eonon.com/Car-GPS/Android-Car-GPS/Mazda/GA5151F.html
If you are not a Mazda owner, no worry, we still have another great news for you. Now we are running Deals of Week with 9 Android 4.4 Quad-Core units, such as the New King G2110F&GA2114 2 Din Android Car DVD, GA5163F Mazda 3 Navigation and BMW, Opel and Ford units. Just check here:
http://www.eonon.com/deal_of_week_2015.aspx
When they are gone they are gone! Catch the great deal now, cheers!
link:/car-dvd-blog/post/257.html