D5102 specific Car DVD Player is very popular for Mazda3 2004-2009 owners, since it is the competitive price but best value specific Car DVD Player. Are you also looking for one for your Mazda 3 2010-2011? Today, our Eonon will release a new unit which names D5115, it will satisfy all your needs.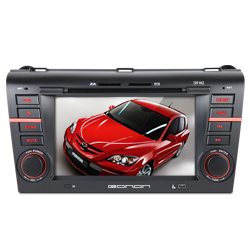 D5115 Car DVD Player is similar with the hot G2216, do you know the fantastic features? Such as background picture can be switched, it has five kind of background picture for you to choose, you can use the most beautiful background picture for D5115. So that you can have a cool and amazing background.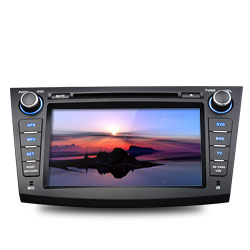 D5115 Car DVD Player also has 3D animation user interface and screen saver function. Most of Car DVD Player fans like screen saver function very much, since you can save the power for your car, and you also can enjoy many beautiful pictures.
D5115 Car DVD Player also GPS function, and it includes dual zone function and GPS picture in picture function. About the dual zone function, first, you can enjoy navigation with car speakers in the front zone; while backseat passengers can enjoy DVD movies through the AV output of the unit. Second, you can listen to the music while using GPS navigation at the same time. And about the picture in picture function, in GPS mode , you can display 2 functions on the screen at the same time, are you so excited?
What's more, D5115 Car GPS Navigation slide touch screen can be switched to any mode, such as Up / Down / Left / Right, And it also has car brand opening logo selectable function and steering wheel control function. If you are the one who are looking for a competitive price but best value specific Car DVD Player for your Mazda 3 2010-2011, what are you waiting for? Just order it here: http://www.eonon.com/Car-GPS/Specific-Car-GPS/D5115.html
link:/car-dvd-blog/post/Specific-Car-DVD-Player-for-Mazda3.html