Have you ever dream that one day you can command a Car DVD Player by your voice? I think the answer is " YES". Since while you are driving, to be safe, you cannot pay your attention to a Car DVD, But when a film or a song is finished, you need to change another disc. Or when you are using GPS etc, then you will think that " How good if i can command the Car DVD".

Now i am pleased to tell you that your dream will come true soon. Eonon has the 1st voice command VC01 was released last year, it attracted maximum attention in a short time and has been one of the hottest units. And all the customers really enjoy the cooler, safer, more convenient new driving experience of VC01. It is the best voice command for your best car gps.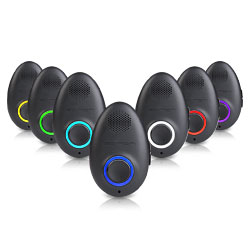 Do you know that this Voice commands can be realized in any mode? So when you are driving, you can command it under TV, Radio, Bluetooth, GPS mode etc. And it is very easy to use. For example, if you want to play a disc in your Car DVD Player, you just command " DVD" or " DVD Player", then it will enter DVD mode. If you think the volume is too high or low, you just command " Volume up or down", then the sound will change under your commend. Is it so cool and amazing? What's more, do you know that this voice command is so easy even a child can do it? Do you believe? But believe it or not, please click this link and find out the surprise:
http://www.youtube.com/watch?v=yTH35UqWGeE

Anyway, you'd better to try it by yourself. Get a VC01 for your beloved best double din head unit and I think you will have a new and fantastic experience soon! And do not forget to share your friends your new discovery then. Enjoy!
link:/car-dvd-blog/post/Voice-command-for-Car-DVD-Player.html