For the Mazda 6 owners, great news to tell you that Eonon Android Car DVD Player GA5198F for Mazda 6 2008-2012 is back in stock finally.
However, there're only 50 pcs available and over 80 customers are waiting for their arrival.
If you don't want to wait one more month, we recommend you to buy it now:
http://www.eonon.com/Android-Car-GPS/Vehicle-Specific-GPS/GA5198F.html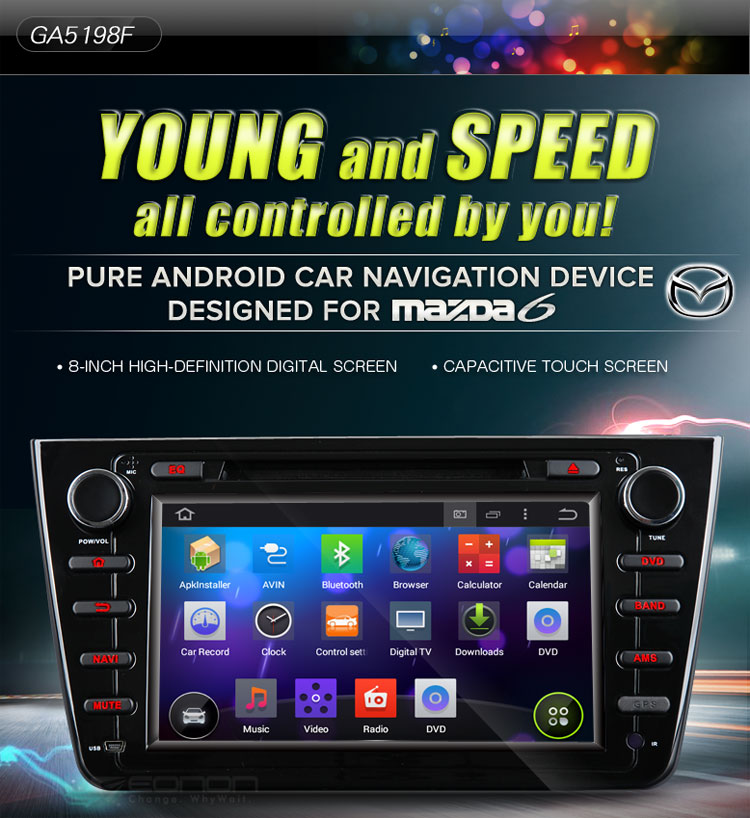 If you're looking for a GM Navigation for your Chevy Silverado, our GA5180F Android Car GPS will be your best choice.
link:/car-dvd-blog/post/288.html